KEYNOTE SPEAKER 1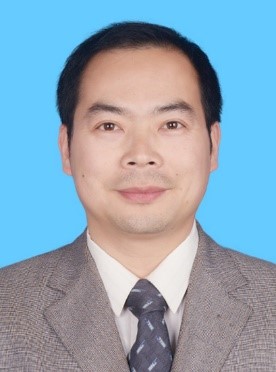 · Prof. Yushi Jiang
· School of economics and management
· Southwest Jiaotong University, China
· Research Area: Neural marketing, network advertising and human resource management

· Experience: Jiang Yushi, Professor, doctoral supervisor, postdoctoral student in psychology of Peking University, under the guidance of Professor Zhou Xiaolin, a famous psychology expert in China, once served as the director of Admissions Office of Graduate School of Southwest Jiaotong University and the director of marketing department of School of economics and management of Southwest Jiaotong University. At the same time, he is also a director of the Marketing Research Association of China's institutions of higher learning, a communication review expert of the National Natural Science Foundation of China, and a communication review expert of the degree of the Ministry of education. In May 2018, it won the "Tang Lixin excellent teacher" award of Southwest Jiaotong University; in 2017, it won the honorary title of "2014-2017 international cooperation and exchange advanced individual"; in October 2017, it was selected into the national talent pool of ten thousand excellent innovation and entrepreneurship mentors, member of China Marketing Association, review expert of China marketing competition, expert of Sichuan entrepreneurship Association.

· Speech title: The effects of fear of missing out on social media posting preferences

· Abstract: Purpose Fear of missing out (FOMO) has become a common phenomenon on social media. This research aims to examine how FOMO influences consumer preferences for posting about identity-relevant products on social media. In this research, three studies were conducted to explore the effects of FOMO in different real-life situations. Study 1 was conducted in a laboratory setting in China. Study 2 includes two experiments, one that was conducted in China and one in the US. Study 3 was conducted in a workplace setting in China. Findings The results of Study 1 indicate that when consumers experience FOMO, they prefer to post about identity-relevant (vs. functional) products to a greater extent than usual. Study 2 examines the role of self-esteem and identifies self-presentation and the avoidance of social attention as underlying mechanisms. Thus, consumers with high (or low) self-esteem tend to be more motivated to present themselves positively (or to avoid social attention) when experiencing FOMO. Furthermore, Study 3 reveals the moderating role of supportive interactions; that is, the interaction between FOMO and consumer self-esteem is most likely to exert an effect when consumers receive many supportive interactions. Research limitations/implications This research demonstrates that posting identity-relevant content on social media is a coping strategy that individuals may adopt when experiencing FOMO. Moreover, self-esteem can predict how individuals cope with FOMO by identifying self-presentation and avoidance of social attention as the mechanisms underlying effects.
KEYNOTE SPEAKER 2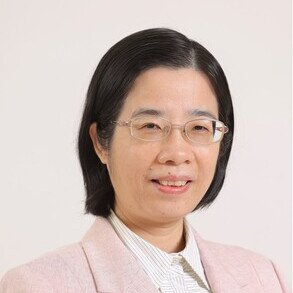 · Prof. Minhong (Maggie) Wang
· Faculty of Education
· The University of Hong Kong, China
· Research Area: Technology-enhanced learning; Learning Sciences
· Experience: Professor Minhong (Maggie) Wang is a Professor in the Faculty of Education, The University of Hong Kong. She is holding Eastern Scholar Chair Professorship at East China Normal University. She was a visiting scholar at Harvard University, MIT, and University of Cambridge. Professor Wang has engaged in multi-disciplinary research in e-learning design and analysis, creative thinking and reasoning, complex problem-solving, and knowledge management. She has published 112 journal articles and is recognized as ESI Top 1% Scholar in (1) Social Sciences, General, and (2) Economics & Business.
· Speech title: Supporting self-directed learning with technology: Opportunities and challenges

· Abstract: Self-directed learning is crucial to developing knowledge, skills, and resilience for survival in immensely complex and dynamic environments. Self-directed learning is more than the acquisition of knowledge and skills. It involves enabling learners to build agency, autonomy, and self-direction for lifelong learning. In pursuing this purpose, technology has been playing an increasingly important role in supporting learning from multiple perspectives. This talk will discuss the opportunities and challenges in supporting self-directed learning in technology-rich environments.
KEYNOTE SPEAKER 3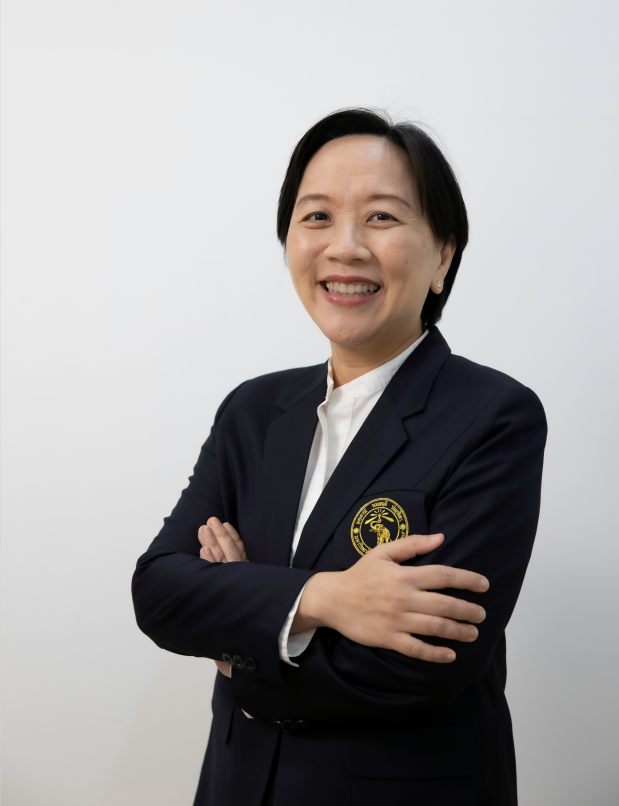 · A. Prof. Thanomporn Laohajaratsang
· Department of Curriculum, Teaching and Learning
· Chiang Mai University, Thailand
· Research Area: Design of future learning environments and innovative learning approaches

· Experience: A. Prof. Thanomporn Laohajaratsang most recent research focuses on the design of effective pedagogical approaches using a cutting edge next-generation Learning Management System for students in higher education. Some of my successful projects at Chiang Mai University, which have become prototypes for several universities in Thailand, include a) the Digital University project, and b) an innovative professional development program for CMU instructors that actively involved them in designing innovative learning approaches for the 21st century.

· Speech title: Digital Technology and Educational Management in Higher Education: A Case study of Chiang Mai University

· Abstract: Digital transformation has recently become a major concern for educational management especially in higher education. In this session, the driving factors regarding digital transformation which were forcibly imposed upon higher educational institutes will be examined. Furthermore, the "digital campus" project, our first attempt in managing digital transformation will be introduced through the real case study conducted within and by Chiang Mai University. The current status of digital transformation plans will be demonstrated and discussed upon. This includes sharing the key factors together with information gathered from our digital transformation projects and studies. Last but not least, future trends of educational management especially on digital Learning in the 21st Century will be touched upon as well.
KEYNOTE SPEAKER 4
· A. Prof. Siti Rohaida Mohamed Zainal
· School Of Management
· Universiti Sains Malaysia, Malaysia
· Research Area: Leadership, Career Management Strategies, and People Management Strategies

· Experience: Siti Rohaida Mohamad Zainal, Ph.D. is an Associate Professor at School of Management. She graduated with a BBA from the University of Missouri Kansas City, USA and MBA degree from the Universiti Sains Malaysia (USM). She joined USM in July 2007 after completing her PhD at the Universiti Teknologi Mara, Shah Alam. Siti Rohaida is attached to Strategy and Organisational Management Section at SOM, USM and teaches HR Analytics, Leadership Dynamic, and other related courses. Her thesis title for MBA was "Effects of Leadership Styles and Interactional Justice on the use of Upward Influence Tactic: An Experimental Study". For PhD, she completed a thesis entitled "The Influence of Leadership Style, Organisational Justice and Upward Influence Tactics on Job Satisfaction of Knowledge Workers". Currently she is the Deputy Dean of Academic, Career and International. In addition of assisting the administrative related work, she is still active with research and publication activities. She has published in various indexed and non-indexed journals. She also leads numbers of research grants, and she was awarded a research grant from Ministry of Education. She actively invited as a speaker for both leadership topic and research methodology related topics for various institutions such as Universiti Teknologi Petronas, INTAN, other education institutions and other agencies. Her research students are from various countries. As for consultancy works, she was appointed by Malaysia Prison Department as a researcher on a study about parole system in Malaysia. She was also appointed as a Research Fellow for the Ministry of Human Resource Malaysia to study on transport workers. In addition to all various activities both at international and national level, she also very active in sharing experiences with primary and secondary school students. Her areas of research are Leadership, Career Management Strategies, and People Management Strategies.
· Speech title: Embracing Fluid Workforce: The Role of HR Agility

· Abstract: As more and more members of younger generations join the workforce, businesses benefit from their original ideas and new viewpoints. As a result, businesses around the world are beginning to go through a significant upheaval. The term "HR Agility" best captures the adaptation and reorientation to a more agile, flexible workplace. Increasing your agility to take on challenges entails adjusting to a fluid workforce dynamic. It won't be simple to make this change, and it'll probably have an impact on talent management, payroll, and all other aspects of human resources. The human resources division should embrace HR Agility by adopting technologies that can make it easier for people to accomplish their jobs and innovating whenever possible. By understanding the comprehensive and useful insights about their employees, organisations may better serve their workforce. Furthermore, businesses who embrace the needs of the modern, more flexible workforce by utilising every technology at their disposal will be in the lead. Subsequently, they will lessen the chances of increased attrition, declines in recruiting, engagement, and productivity, and even problems upholding their reputation as an employer.